Regal is a registered NDIS Provider and iCare Attendant Care Provider. Regal provides in home support, support in the community and clinical services to people living with disability across metropolitan Sydney. Regal has over 55 years of experience providing care and support in the community.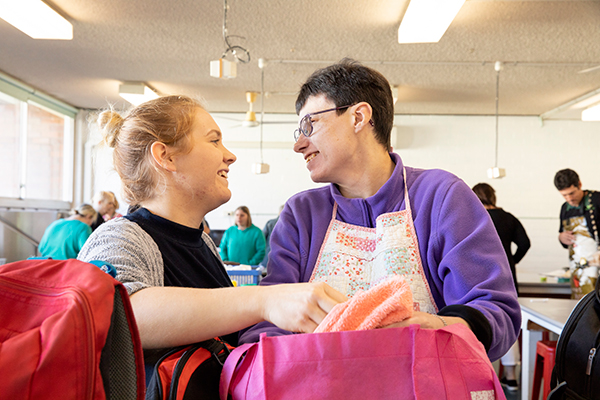 When you are looking for quality in home care, you need to find the provider that supports you to achieve your goals. Regal understands that everyone has different goals, support needs and lived experiences that need to be considered when designing personalised disability support services. Regal endeavours to work with the individual to tailor and implement a Personal Support Plan that meets those needs and helps you achieve your goals in your own home.
Regal has a team of Community Nurses who ensure all health and clinical needs are met. Because of this clinical oversight, Regal is confident in providing disability support services to a wide range of people, including those with complex support needs.
At Regal, your in home disability services are overseen by an assigned Regal disability coordinator who ensures your supports are delivered in line with your Personalised Support Plan and your plan is regularly reviewed and updated as your support needs change.
WHAT CAN REGAL PROVIDE?
Regal can provide a wide range of in home care and community support to people with disability including:
In home support
Domestic services
Personal care
Social and community participation
Complex support
Clinical services
Regal partners with NDIS registered allied health providers for:
Occupational Therapy
Physiotherapy
Psychology
Behaviour Support
Speech Pathology
Dietician
Nutrition
Podiatry
BEGIN YOUR JOURNEY WITH REGAL
To get started with your disability services through Regal, contact us on (02) 9264 4555 or fill out our online referral form and a member of our team will contact you to start your journey.
Registered NDIS Provider