October 1, 2014
REGAL VALUES OUR ELDERS | CELEBRATING INTERNATIONAL OLDER PERSONS DAY 1.10.14
REGAL VALUES OUR ELDERS | CELEBRATING INTERNATIONAL OLDER PERSONS DAY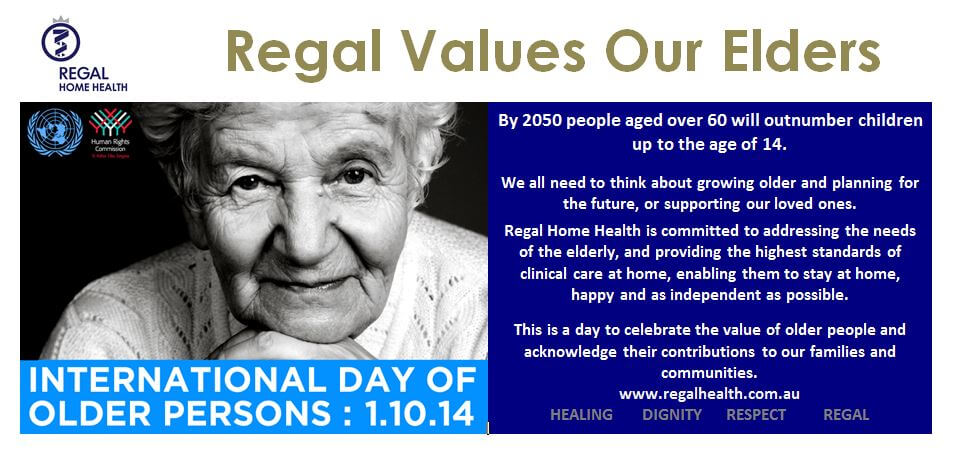 By 2050 people aged over 60 will outnumber children up to the age of 14.
We all need to think about growing older and planning for the future, or supporting our loved ones.
Regal Home Health is committed to addressing the needs of the elderly, and providing the highest standards of clinical care at home, enabling them to stay at home, happy and as independent as possible.
This is a day to celebrate the value of older people and acknowledge their contributions to our families and communities.