February 1, 2021
Patricia Shepherd Receives an OAM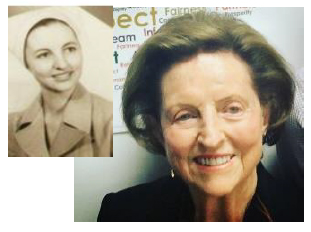 MEDIA RELEASE
26th January 2021
RECOGNITION FOR PIONEER OF HOME HEALTHCARE NURSING
Patricia R Shepherd FACN OAM recognised in receiving Order of Australia for service to nursing, to veterans, and to gerontology.
Patricia R Shepherd, Founder, Regal Health (formerly Regal Aid Service) in 1966, a private Sydney based service organisation that has set the standards for the nursing profession. Patricia created entrepreneurial practices for Nurses working independently in the community and developed a growth culture of rising up to be your best and supported to be their best. A worthy investment for this entrepreneur who never looked in the rear-view mirror placed her ambitions firmly on those to whom she served both Nurses and collectively the broader community of patients, carers, funders, regulators and government.
In realising the efficacy of professionally trained high quality nursing in the community. In 1966, Patricia R Shepherd, a Concord Repatriation Hospital trained Nurse and single mother had one thing on her mind, providing for her young family. In founding Regal Health, formerly Regal Aid Service, 'one of the most rewarding aspects, says Patricia, has been the lifestyle that Regal has provided for my family'. 'This is something that many of us think of as secondary, but as a young mother raising two small children, finding my feet in the profession I love was an astounding piece of luck' says Patricia R Shepherd.
Her belief was in her ability as a Nurse, her determination to support her children as a single mother and that Nurses truly do make a difference to people in their own homes. Armed with a family legacy of war service and a request to care for veterans in their own homes, Patricia set about being of service throughout the greater Sydney metropolitan area.
In 55 years;
Provided respect, reward and recognition for all Nurses in being able to work to their full scope of practice in the community as highly regarded Regal Nurses by their Medical and Allied Health professional colleagues.
Ensured Nursing in the Community was recognised by government, professional bodies and the community for their diverse and holistic skillset in keeping people at home.
Honoured her family war service legacy in providing clinical care by Registered Nurses in the home for veterans and their families, over 50,000 to date.
Provided entrepreneurial opportunities for Nurses, traditionally women, so that they had financial freedom to buy their own homes, contribute to their families and afford men and women the opportunity to be treated equally in delivering Nursing care in the community.
Delivering the highest acuity of care at times of need, during HIV, pandemics and providing options for people to leave hospital earlier to receive trusted home rehabilitation dating back to 1990's.
Forging university calibre education through institutions such as Avondale College solely for Regal Nurses, the NSW College of Nursing and later The University of Sydney Nursing School.
First Clinical Placements in the community in 1978, at a time when others were not open to the idea of preceptor training of Nurses in the community in the same way that was undertaken in hospitals.
Founded Primary Nurse Practitioner Society for Nurses working in independent practice in the community in 1988.
Turned around a struggling Australian Association of Gerontology in 1986 leaving it in significant surplus in 1996 through engaging with the professional community in coming together through multidisciplinary conferences officiated by health and aged care leaders and politicians, the World Congress on Ageing, Rural Conferences and National Conferences.
Established Regal Knitters to provide purpose for clients socially isolated, knitting over 30,000 love squares that make up blankets that go all over the world to those in need through Wrap with Love.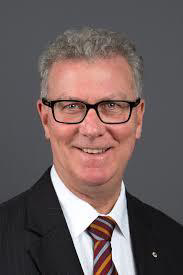 "Patricia in founding Regal has set the gold standard for community nursing in Australia….its impact has been phenomenal. It is evidence based and research driven. It has focussed on professional care which at times has proven economically detrimental for the business, but not the clients. …Regal remained agile which enabled it to be innovative and responsive to the market".
John G Kelly AM CEO, National Health Foundation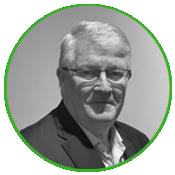 "Pat had two skills, she was an excellent nurse and a great organiser, these skills formed the basis of an innovative and successful business, Regal. The delivery of high-quality patient care in the home was ground breaking in the 1960's as it is today".
Grant Smith Non-Executive Director, Global Health
"Patricia has provided exceptional and innovative service to community nursing and has brought community nursing service to a new level of excellence. The model she developed was a private nursing service, and the commitment to continuing education and training, evidence-based practice and quality review was (and is) a hallmark of the service".
Mary Chiarella AM
Professor Emerita The University of Sydney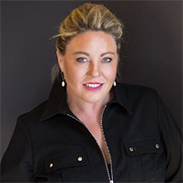 "Patricia Shepherd FACN is a worthy recipient. During the 1960's Patricia was a trailblazer, not being deterred by what she was told she couldn't do to pioneer the modern practice of primary and community nursing in Australia. Her tenacity as a leader, woman and entrepreneur paved the way for people to be cared for in their homes, a common practice of care delivery today. Her legacy is profound and visible and continues in the exceptional service Regal offers each day to hundreds of clients throughout Sydney.
Adj Prof Kylie Ward CEO, Australian College of Nursing
MOTHER TO DAUGHTER
1966 to 2021 Regal still standing, still forging new ground, still providing humanity for humanity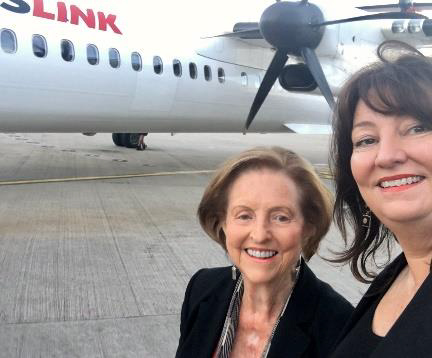 Patricia's daughter Anna joined Regal when she was just 21 (1983) to help out for a short time – Anna is still here today and has certainly continued her mother's legacy locally and globally! In 2017 Anna was joined by Michael Hall, now CEO and shareholder, in sharing mother and daughters' collective vision for humanity for humanity. 'We are very proud of the high standard Regal continues to provide to the community, for the benefit of our community and our extended CareForce of Registered Nurses, Enrolled Nurses, Assistants in Nursing and Support Workers' says Patricia.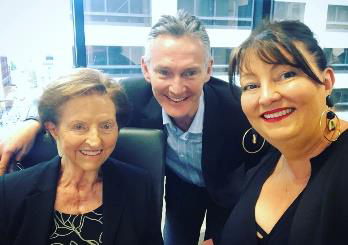 Patricia concludes in saying, 'after 55 years working in the home healthcare sector I remain optimistic about the future and that through a strong clinical foundation – people, families and communities can live at home supported with dignity, healing and respect. I believe we need to focus on broader health and care services being delivered in the community, coupled with a recognition that our community deserves and needs highly skilled and experienced Nurses working in the community, in an integrated and delegated care model that sees all professions working to their full licence that equally recognises and respects our Support Workers. It is essential that any organisation delivering care to those in need have a workforce that match the skill set with the service requirement. I am humbled to receive this honour today'.
CONTACT
Adj Assoc Prof Anna M Shepherd FACN (Hon)
Mobile 0418 222 866
Email ashepherd@www.regalhealth.com.au